On September 2, 2022, the Boston Celtics announced that Danilo Gallinari would miss all NBA games for the 2022-2023 season. The cause was an ACL injury to his left knee, while playing for the Italian national team. The Celtics can only resign themselves to the state of the newly signed player on July 12, 2022.

Gallinari signed a two-year deal worth US$13.3 million with the Celtics. Unfortunately not having had time to play for the club, he suffered an ACL injury. Eventually some observers tried to find a suitable player to replace Gallinari. Until finally the name Carmelo Anthony appeared, who is now a "free agent".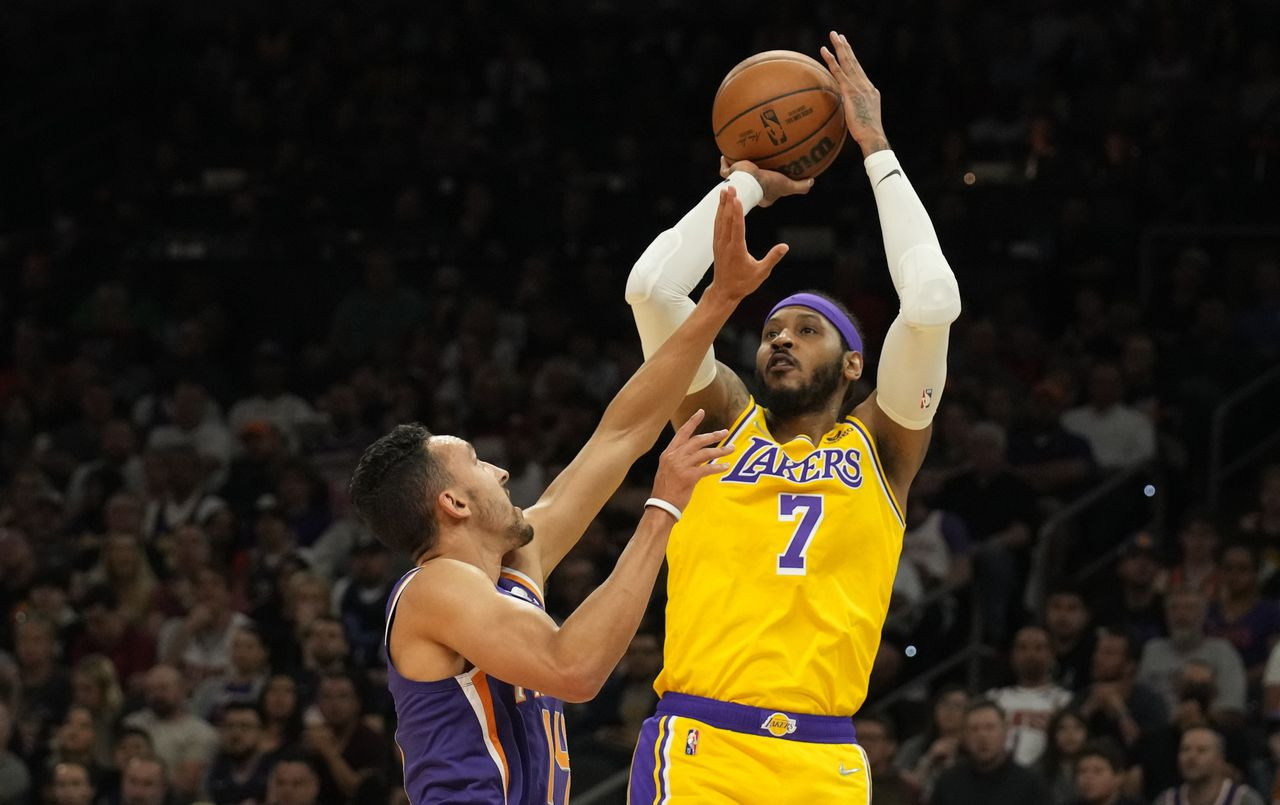 Carmelo Anthony is seen as a potential replacement for Gallinari. The veteran player, who has been an NBA All-Star 10 times, is still able to contribute over the past few seasons. He scored 13.3 points per game with 44.1 percent of shots off the field and 37.5 percent of three-pointers off the bench with the Lakers last season. A year earlier, Anthony scored 13.4 points per game off the bench with the Portland Trail Blazers.

But it appears the Celtics are not interested in the 38-year-old. The news was relayed by Brian Robb of MassLive. Anthony doesn't seem to be an option for the Celtics to replace Gallinari. But the name sam hauser appears, the player the Celtics took from the undrafted list of 2021. This player got a two-way contract from the Celtics, so he could play for the first team in the NBA, and the Maine Celtics in the NBA G League.
The 24-year-old looked promising with a statistical record specifically in long-range shots. Hauser made 43.2 percent tripoin in 26 games with the Boston Celtics in the 2021-2022 NBA regular season. He also scored 20.2 points per game with 40.7 percent tripoin in 13 NBA G League regular season games with the Maine Celtics.

The proof that the Celtics prefer Hauser is to provide a raise and a longer contract. The Celtics signed him for a three-year duration of US$6 million in July 2022. When Hauser's deal was signed, then the Celtics had enough pay room for Gallinari and Malcolm Brogdon. Unfortunately, Galinari can't play.

While according to a report by Adam Himmelsbach of The Boston Globe, the Celtics did lose Gallinari. But they still have Sam Hauser in the rotation of players. So there is no need to sign new players, let alone veteran players whose contributions are still in doubt. The Celtics currently have 12 players on the roster. They still have three unfilled player slots